Custom Woven Labels made at CBF factories are all created with a careful damask weave, ensuring the highest standards of quality. By using the damask weave, the labels will be very dense and soft. This provides our customers durable custom-made woven labels for their clothing, ensuring long-term wear.
At CBF Labels, all of our woven labels are completely custom made, meaning every customer we work with gets a unique design. If you intend to sell your clothing in a retail market or you need uniforms for a local organization, we can help! Our custom woven labels for clothes get the personal attention and quality you need for your product.
Let's Start
Ready To Make Your Custom Woven Label?
CBF Labels number #1 product is Custom Woven Labels. All of our custom woven labels are designed to meet your trim needs. We manufacturer the highest quality woven labels with a combination of polyester and denier threads.
One of the great things about CBF's custom woven labels is that you can receive a sample scan in 1-2 business days if production is domestic.
Production time is also another great benefit when going to purchase your labels with CBF. With our made-in USA woven labels, production time is only 5-7 business days. If you prefer to have your trims made overseas, we can accommodate. Production abroad will extend your lead time by about 2-3 working days.
It is common for T-shirt companies to use more than one custom woven label on a shirt for brand awareness and advertising. These custom clothing labels are placed as decorative pieces on sleeves and hems of t-shirts. It is a fun addition to have a hem or sleeve label on your garment.
Custom woven labels aren't just limited to t-shirts. Many other clothing and other items can have these custom-designed labels. Just to give you an idea of product woven labels can go on here are some examples: designer pillows, linens, purses, wallets and tote bags and even product packaging for soap or candles. Imagine pillows or linens having a soft, ultrasonic cut, fine thread woven labels that are almost invisible to the touch, but your branding is present.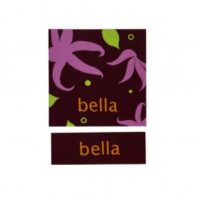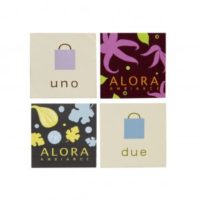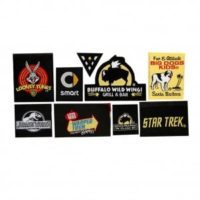 Customize Your Woven Label
"*" indicates required fields
"*" indicates required fields
"*" indicates required fields