Printed Heat Transfer Labels
Heat transfer labels are tagless, which makes them popular in the apparel industry, as these labels create a clean, finished look on any product.
Heat transfer labels for clothing are made using a silk screen process. The image – your design – will transfer onto paper or clear mylar in sheets or rolls. These tagless labels can adhere to most natural and synthetic materials. When ordering, please make sure to know the exact fabric they will be placed on. By providing us with this information, we can produce transfer labels that hold up to the washing process. We can also give you application instructions by knowing the material ahead of time.
Heat transfers can be used on apparel, fabric, hates, bags, wood, and metal. CBF Label offers up to five colors, and there are no cuts or folds needed. At CBF, we can produce reflective 3M heat transfers as well as generic reflective materials.
Let's Start
Ready To Make Your Custom Printed Heat Transfers &
Labels?
Production Time
If you want to order your products made domestically, please allow for production in 3-5 business days. The minimum order amount for domestically manufactured labels is 1000.
If you're on a budget or if you're looking for a more economical option, you can choose to have your labels produced overseas. We will send you a sample of what your label will look like, and it will come in 7 business days. Overseas production will take 9-12 business days. The minimum order amount for internationally manufactured labels is 1000.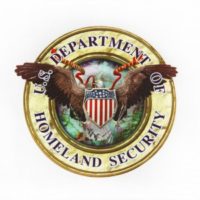 Customize Your Printed Heat Transfers & Labels
"*" indicates required fields
"*" indicates required fields
"*" indicates required fields